Songs of Syx
V53
The time is neigh. A new age is upon us! Songs of Syx is releasing on steam September 21st and all efforts in regards to this update has been focused on eliminating some of the annoyances fresh and veteran players might have encountered. For some reason, which I've forgotten, I've also increased modifiability by a lot, tried to squash bugs and implemented a few minor suggestions.
Modding
The following is now open to modding:
Resources
Many room types
Technologies
Sounds
Structures (fences, walls, ceilings, fortifications)
Floors & Roads (they look better too)
Animals
The character set has now been expanded to cover many Latin alphabets. This can also be modified to accommodate any language not using thousands of characters and read left to right.
There has also been a lot of improvements and fixes around mods to make a modders day a bit better.
A guide on how to mod a few basic things will come soon.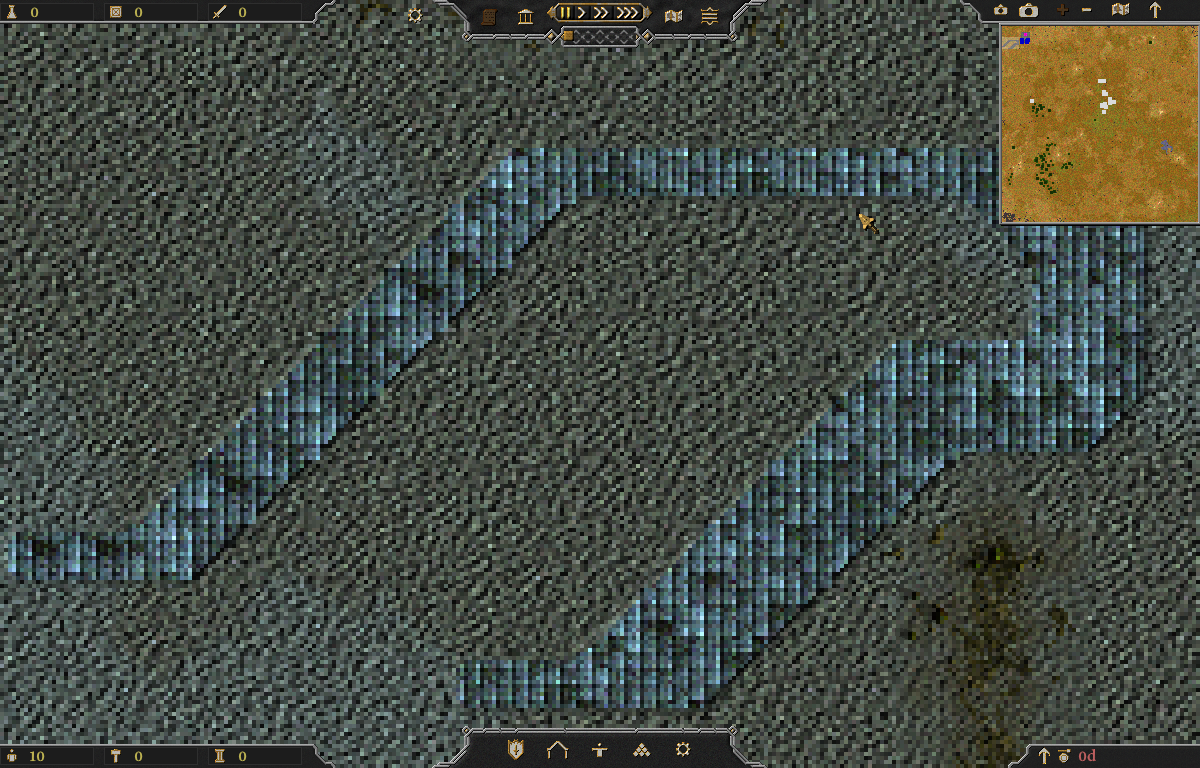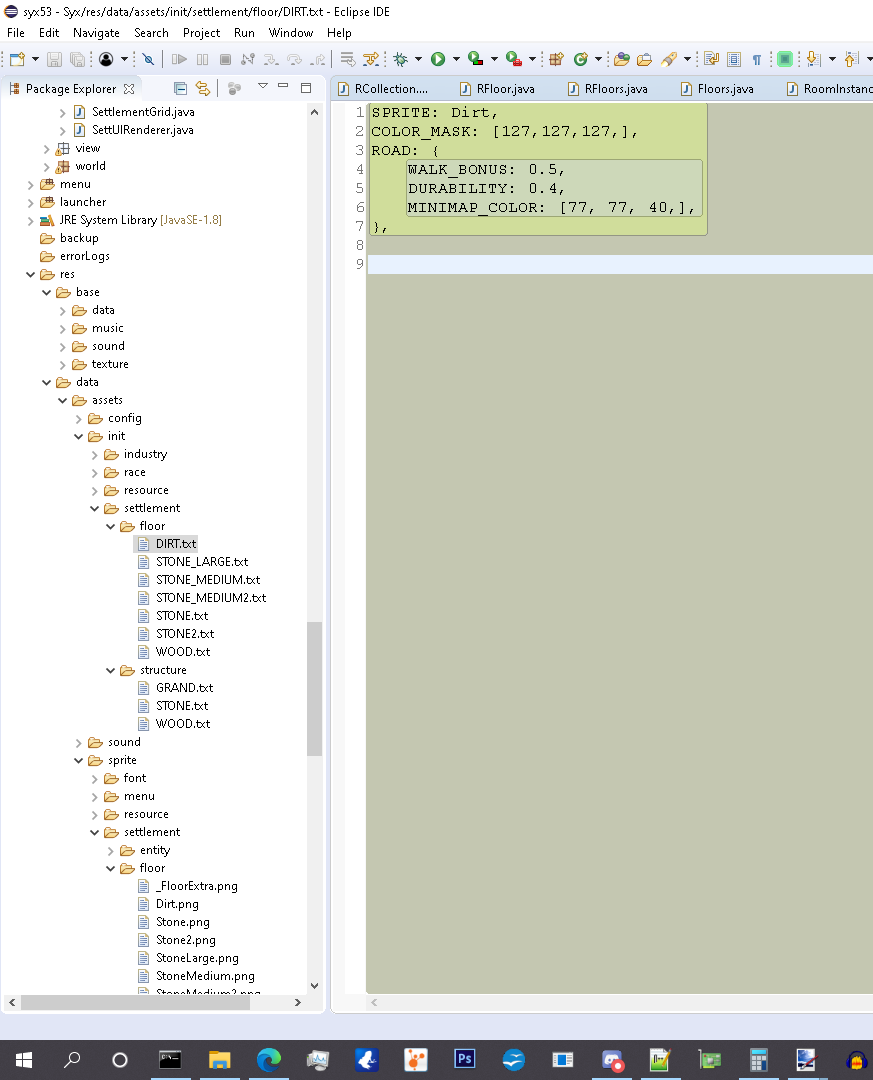 Quality of Life
New placement tools for basically everything. Should help you to build even more beautiful and organic-looking cities.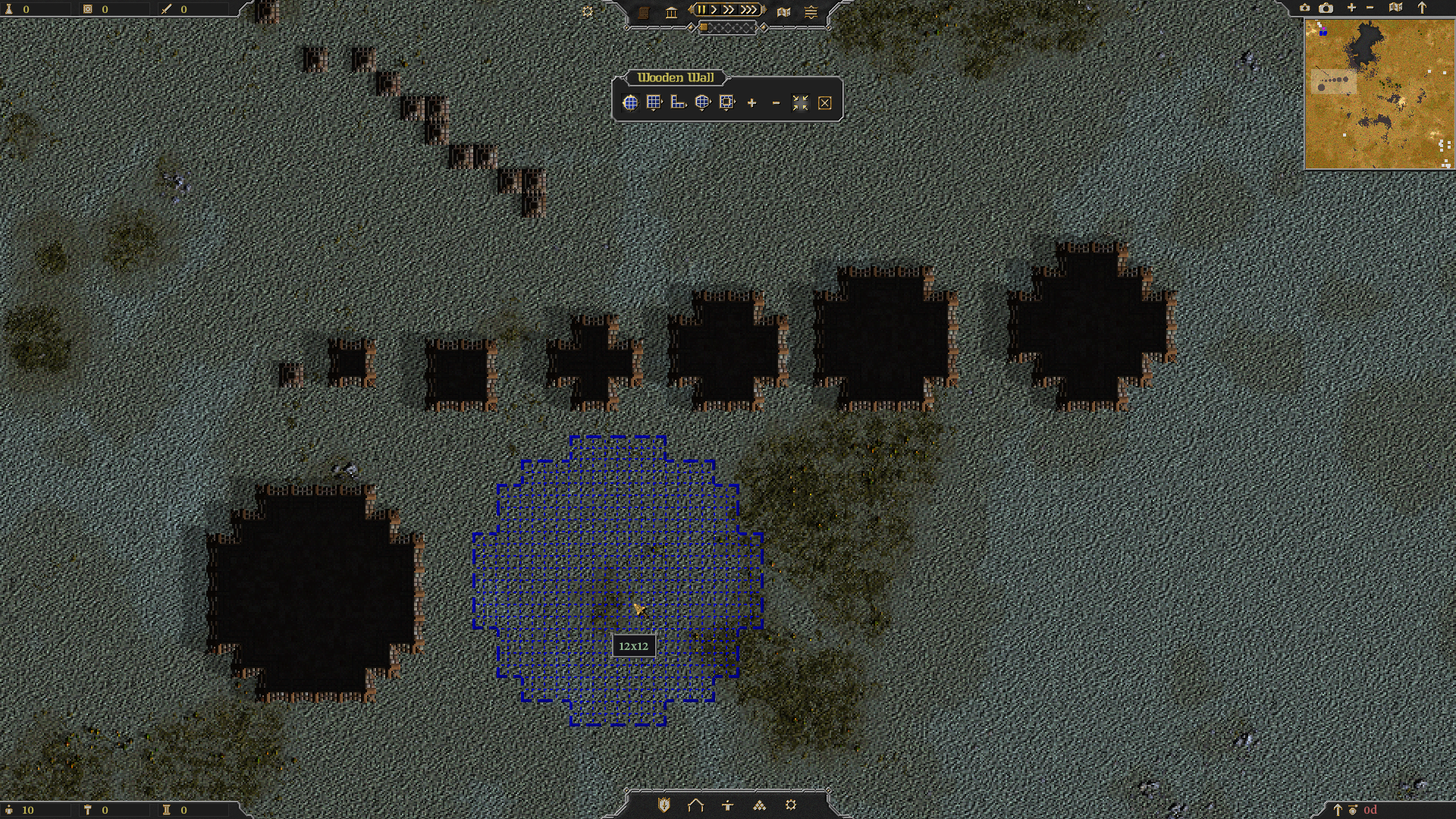 Completely new room placement and building mechanics. You no longer need to build structures first, these are built automatically.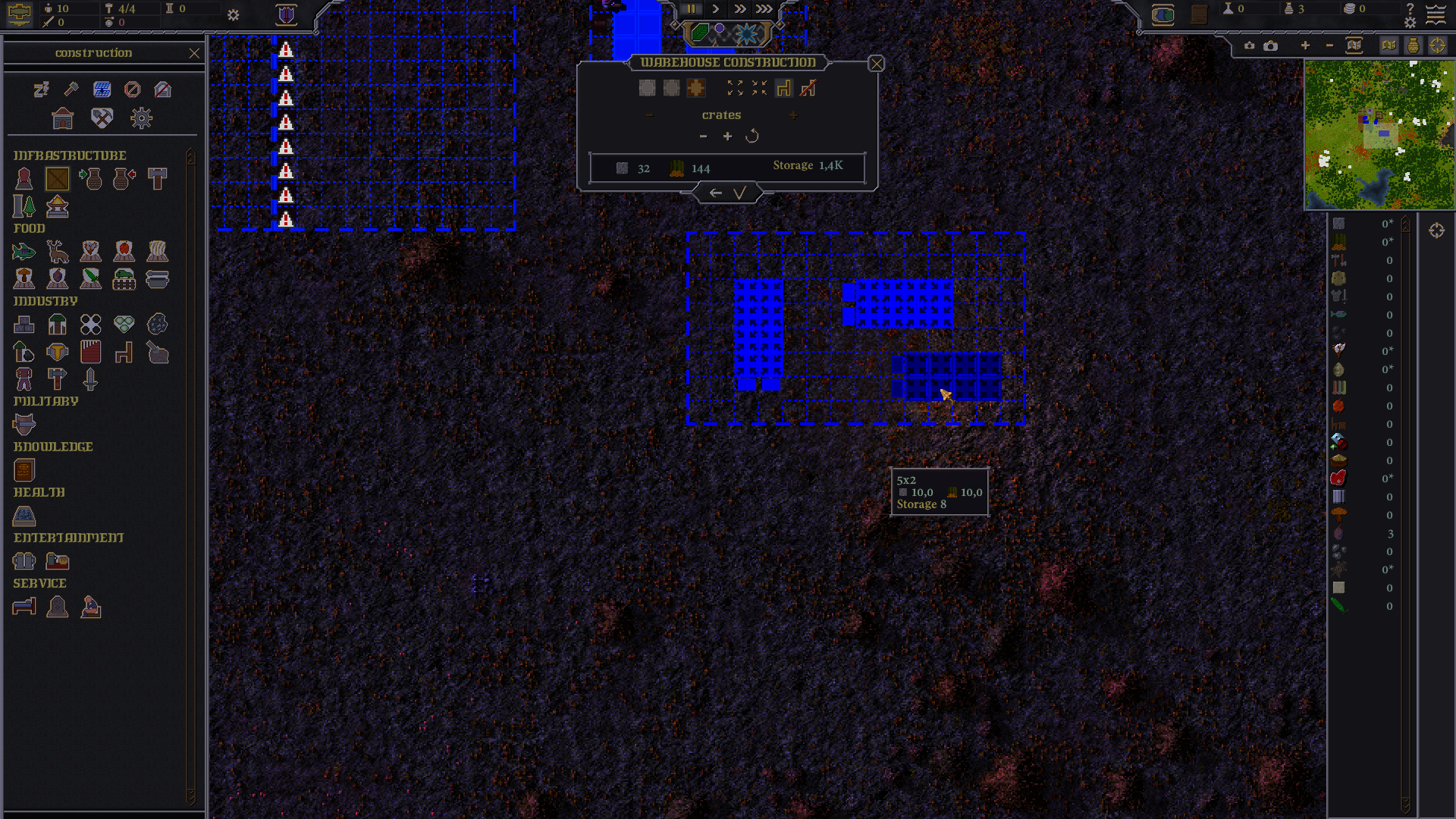 The farthest zoomed out level of the map can now me used just as the other zoom levels, which will give you a greater overview when doing your thing.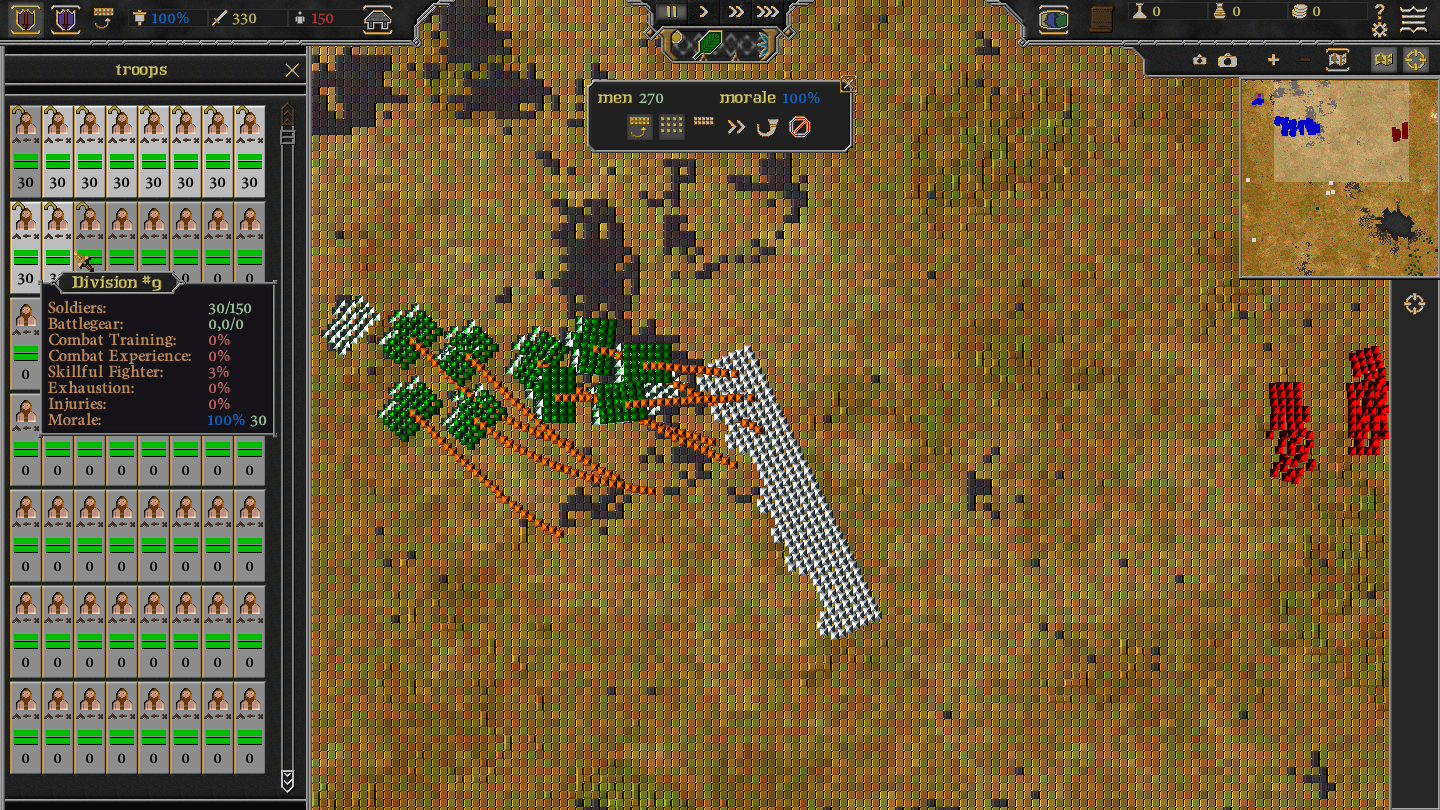 Hotspots can now be named and show on the minimap, so you can name your various districts.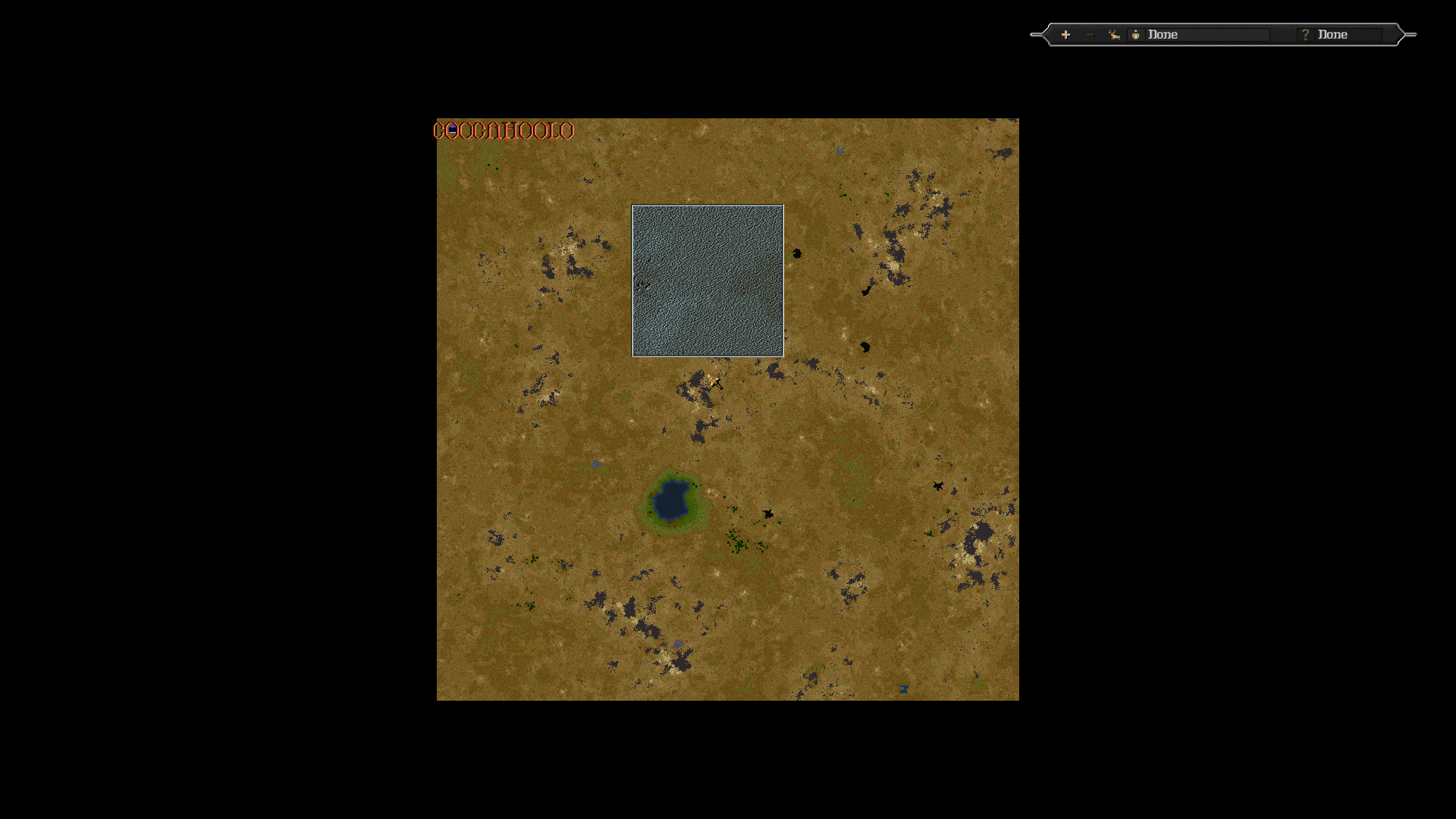 New UI
A bit bigger in general and more intuitive is the idea. A lot of improvements here and there.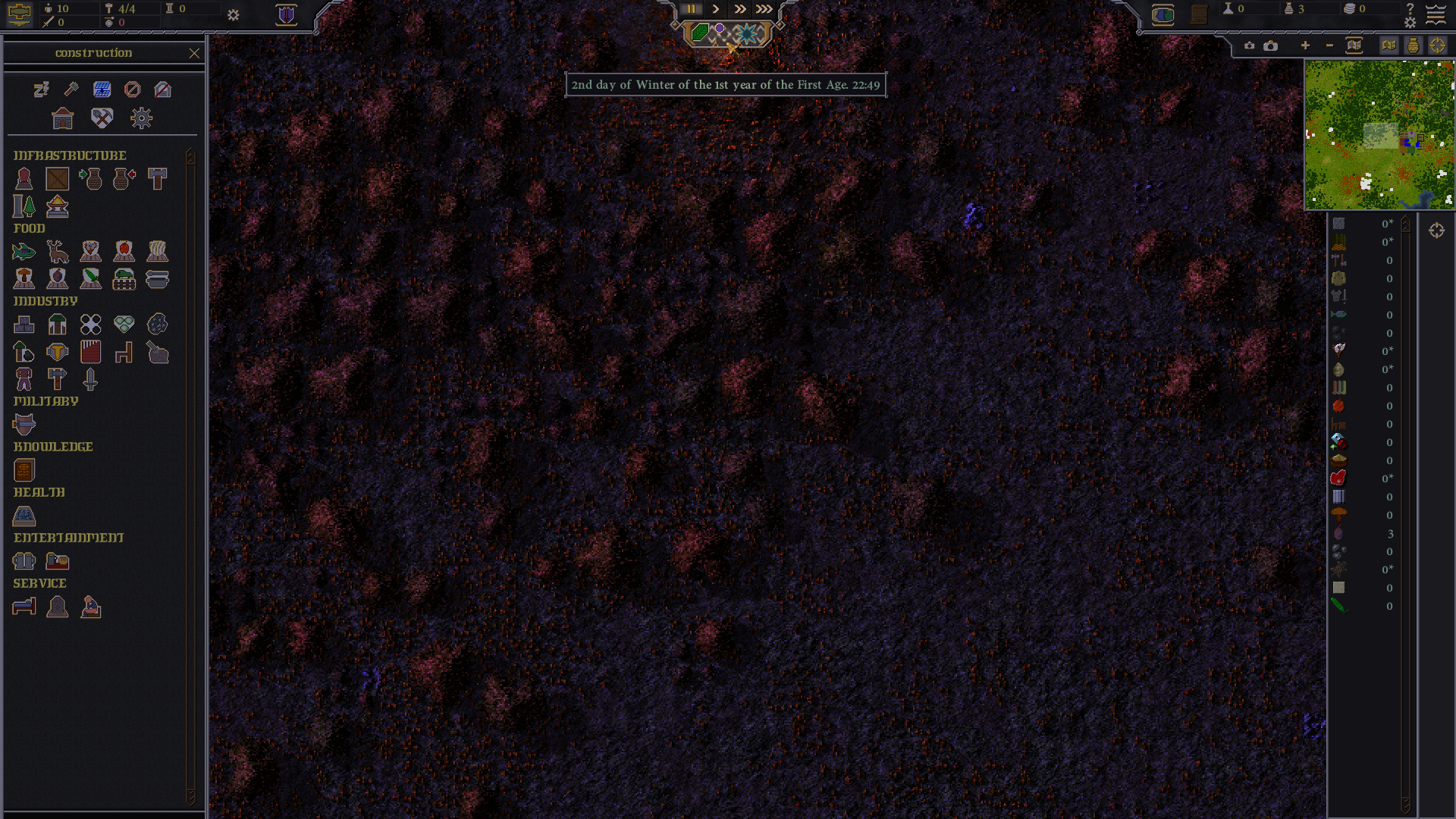 Optimizations
I managed to increase performance by roughly 10%, allowing for even bigger settlements.
Rich Presence, future Steam achievements, Cloud Saving and Steam Workshop
We also made the first foundations for various integrations we want to have in the game. Mainly thoose are Rich Presence, achievements for Steam and Discord and also the integration of famous Steam Workshop. So lets explain a bit what we want to do with thoose things:
Rich presence, as you might now, is the little flavour text which is shown besides your player name in Steam friendslist or Discord. We think it is a good way of sharing your progress in game and in generating general interest in what the game is and what people are doing while playing it.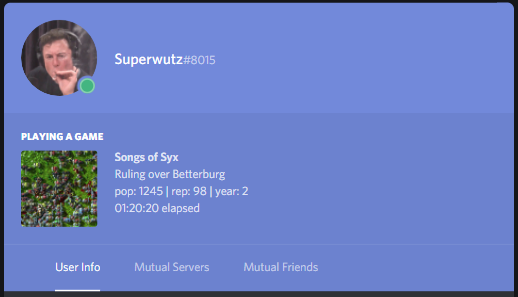 Our Rich Presence implementation is divided into an information part we call state. This one includes some basic stats of your current playsession. For now we decided that your current population, your reputation and the year since founding of your colony are interesting values to see. Anyhow on a later point of development, as the worldmap and also your city empire becomes bigger there might be other important values.
The second part is called detail and basically adds the flavour to the whole thing by telling people what you are currently doing. For now just to test the integration is just says "Ruling over [your city]" but later we will add much more texts, reacting to the stuff and events that happen in game. Here are a few examples:
"Fighting off Krull"
"Conquering XX"
"Surviving winter!"
"Building lavatories"
Rich Presence in steam looks basically the same, sadly without fancy images. We are very open for any ideas and suggestions for flavour texts!
Also we started working on Steam (and also Discord) Achievements! We know from many other games that there are people looking for the 100% achievement hunting challenge so we just had to put some into the game. For now we kept the achievements very simple so they are like "Kill 1000 enemy soldiers", "Farm 10000 mushrooms", "Have a total population of 1000", or "Fell every tree on the map". Most number related achievements will come in tiers. For now we have iron, silver, gold and platin, so you can track your progression with little rewards on the way.
Again as the game development proceeds we will have more challenging and also some hidden achievements for you to find and hunt!
Songs of Syx will support Steam Cloud Saving on release. So wherever you enjoy the game, may it be at home, in the train with your laptop or at work (dont let your boss see it), savegames will be automatically synched between all your devices via Steam.

As this update is mostly about modding we also started thinking about how to distribute and share all your beautiful mods. Thats why we layed the code wise foundation for Steam Workshop to natively interact with the game. We intend of making Steam Workshop the main platform for SoS mods. For thoose of you which dont like or use steam, we have created an official moddb site as a platform for all non-steam users: https://www.moddb.com/games/songs-of-syx
Credits for this goes to Superwutz on the discord. BTW, join the discord! https://discord.gg/eacfCuE
Some fancy art
Meet King Crom. One of the great kings of old. He will henceforth be the mascot of Songs of Syx. Congratulations Crom! Credits goes to https://conartist23.tumblr.com/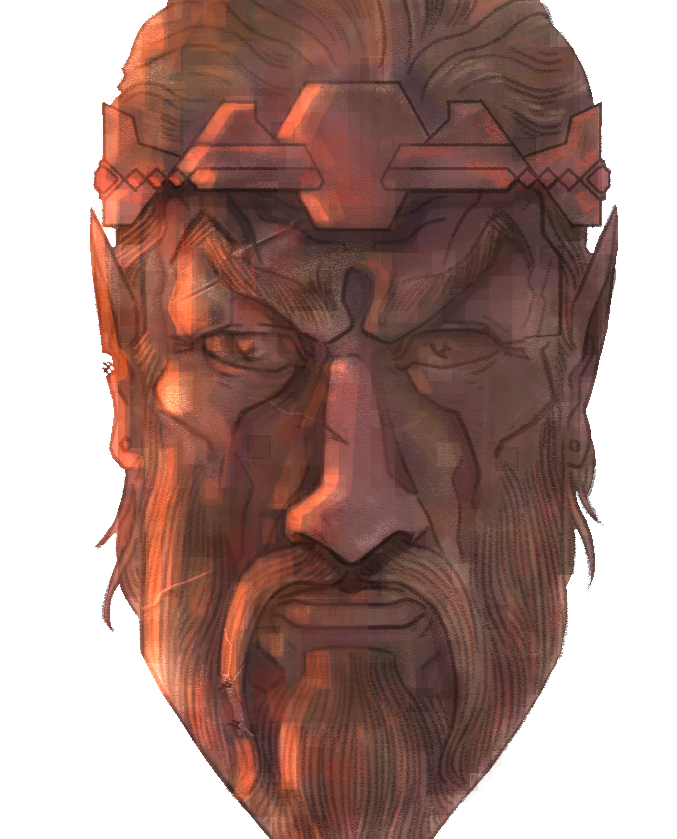 The future
Next up is the nobility. The goal is to have a unique building for them, a "quarters" with servants. You will elevate your nobility yourself and appoint them to govern parts of your city. They will produce a boost to their responsibilities, but since they require servants and doesn't work traditionally, they're only beneficial in mid-late game. I'm also going to look into modifiability for races and refine the management of your population. After that, there's going to be a production overhaul, where production is going to be straightened out and polished and rooms such as hunters and mines are going to be proper rooms. I'm also going to look further into maintenance and see if it can be made to play a much bigger role in the city management. Now, lets all cross our fingers for me and the steam release. Feel free to write a review when the time comes.
Files
Version 0.53.36
Sep 05, 2020
Version 0.52.24
Jul 08, 2020
Tech Demo (Windows) (Unsupported)
175 MB
Version 0.53.2
Aug 17, 2020
Comments
Log in with itch.io to leave a comment.
Is this game still being supported?
It lives! Last major update was a few days ago. I'm a bit behind on posts here on itch, but very active on the discord and steam.